My Norumbega Park
Mark Bulwinkle's studio and art gallery
deep in the Mojave Desert of California
Many may ask, "Why?" I ask, "What for?"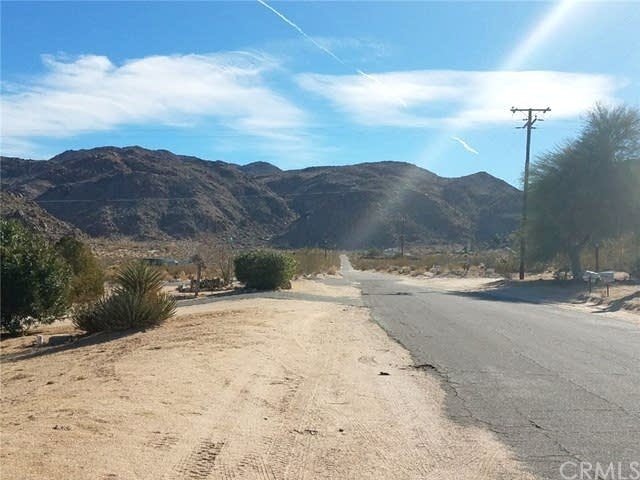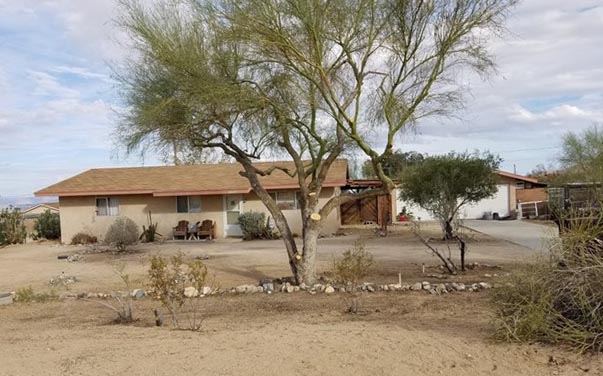 November 2017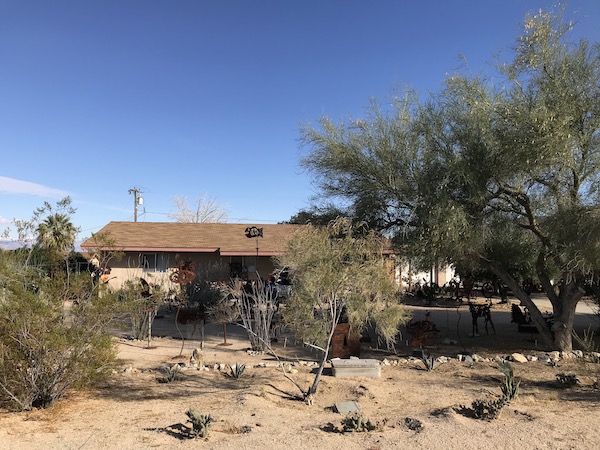 June 2020
click on the picture(s) for more pages
- July of 2017 -
"You can't always get what you want
But if you try sometimes, you just might find
You get what you need"
Desert Pics from Bulwinkle Land at 29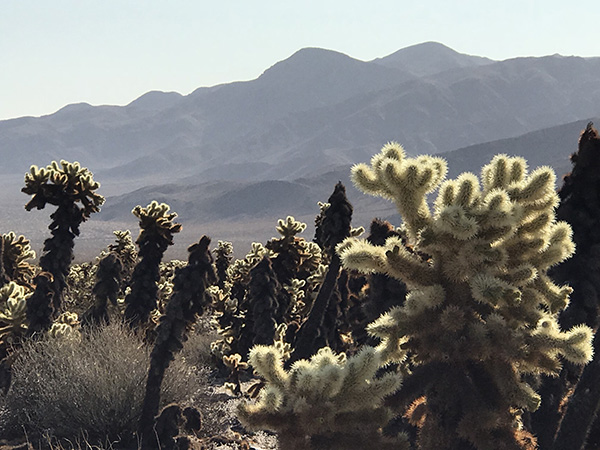 The Cholla Garden in Joshua Tree National Park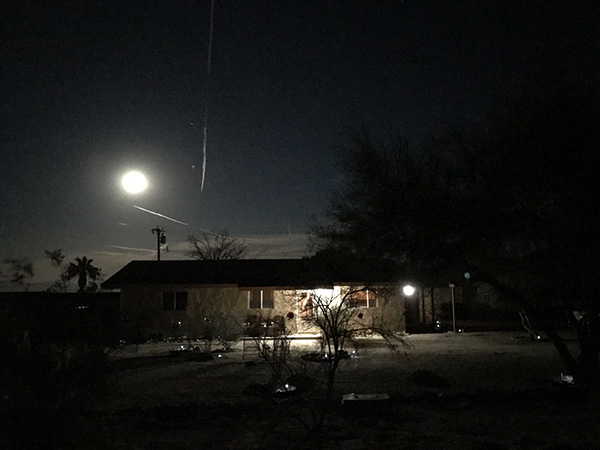 October of 2017 under big moon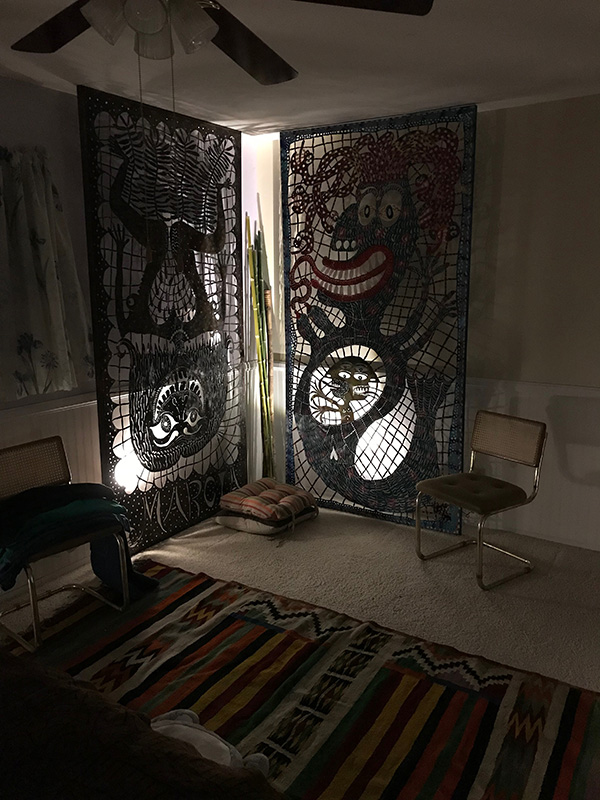 Flame cut steel screens in my bedroom. I don't use no plasma-
laser-computer. My torch was my pen and my forklift my spine.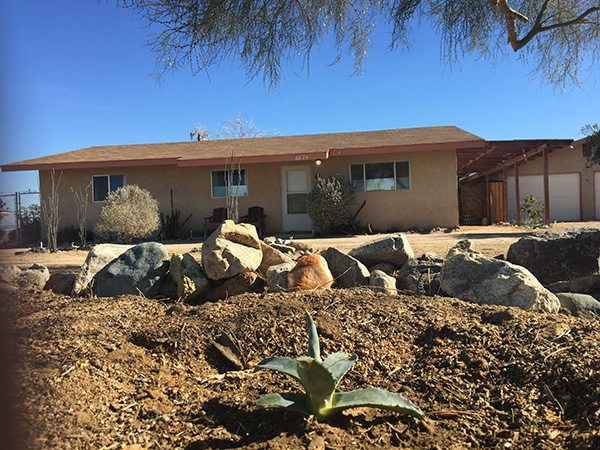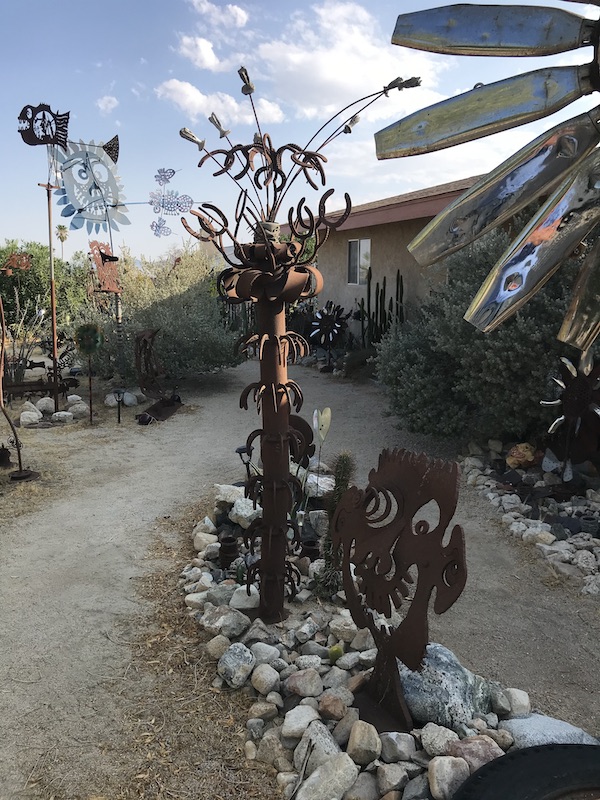 November of 2017, just purchased home/studio, gallery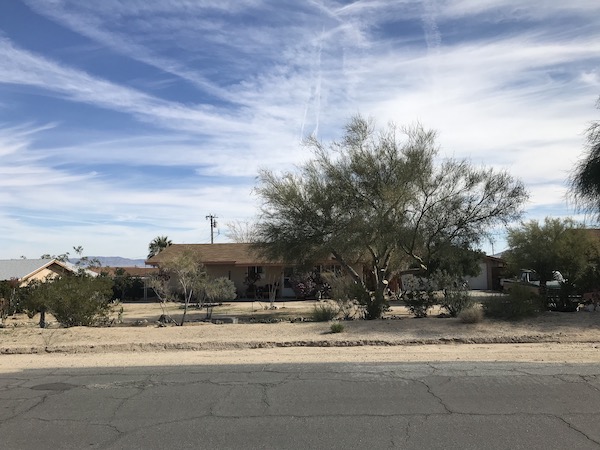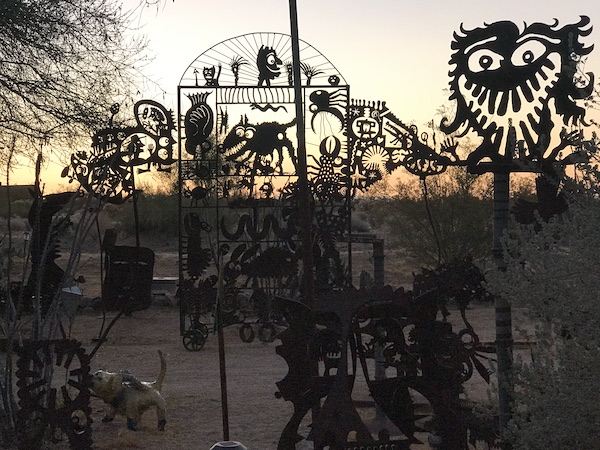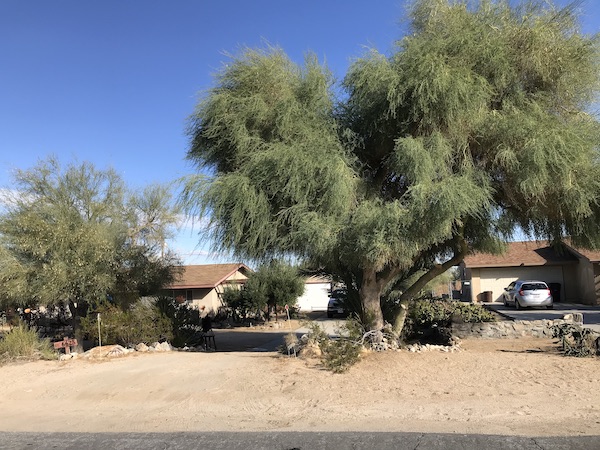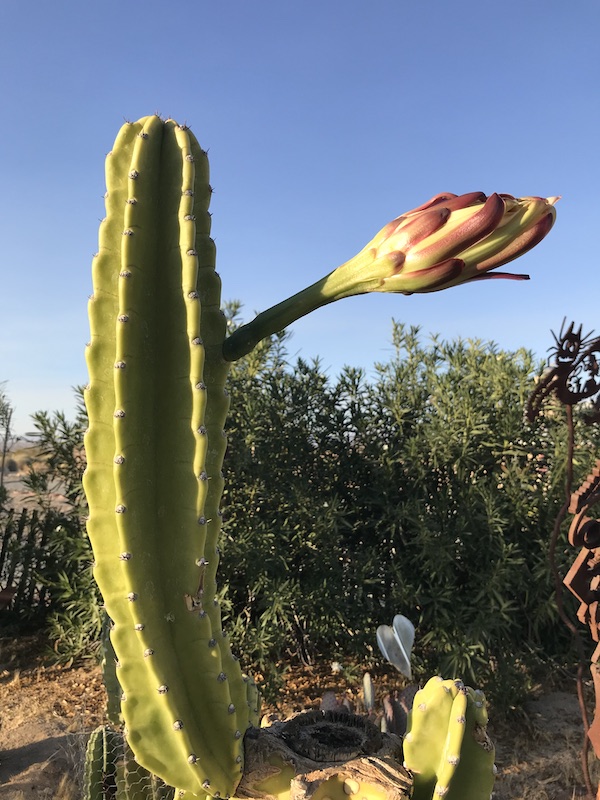 And one year later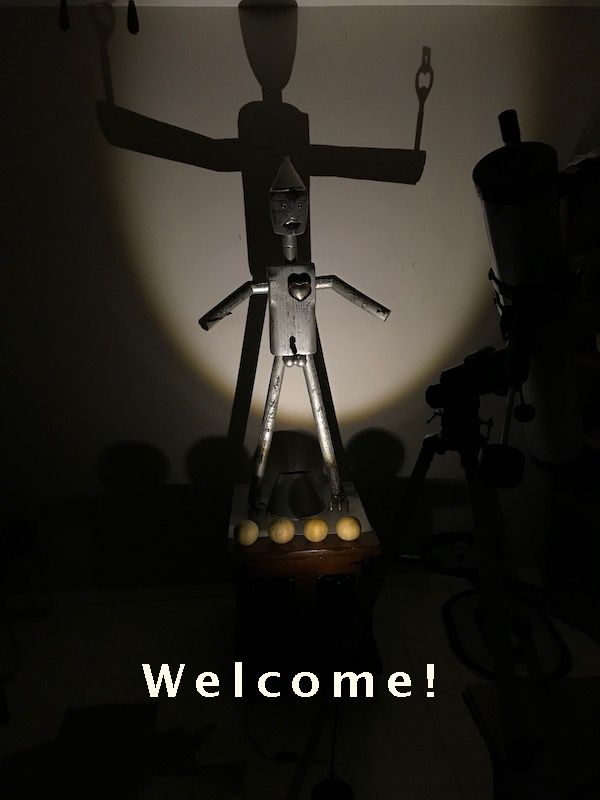 Sculpture by Kieth North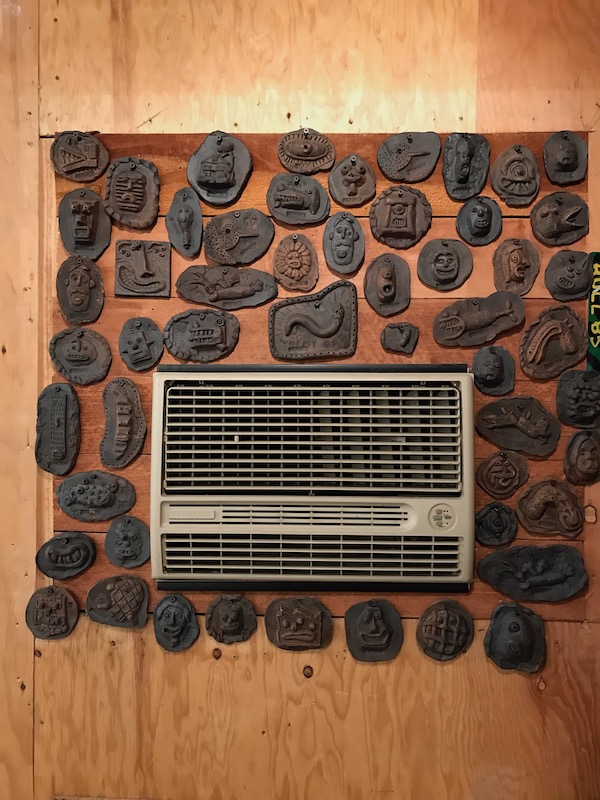 1977 Bulwinkles with an air condtioner at
Rolo's Art Trap, in Joshua Tree, California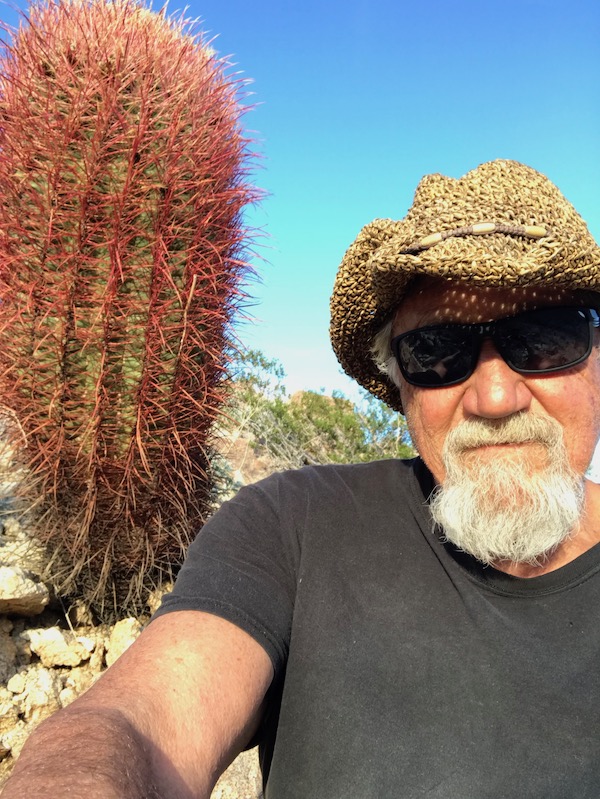 Don't look back, but...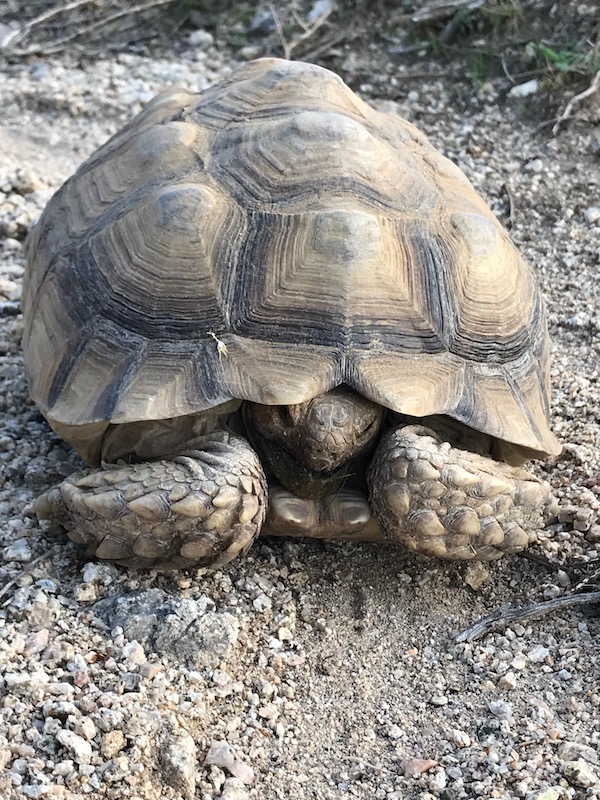 The Grim Reaper is gaining on me, slowly on.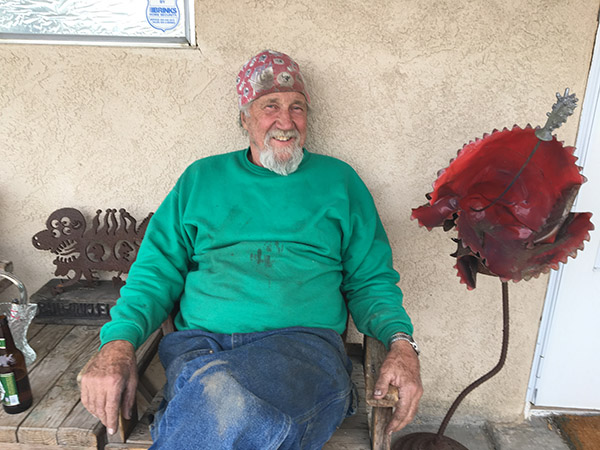 Caretaker/Gardener Mark Bulwinkle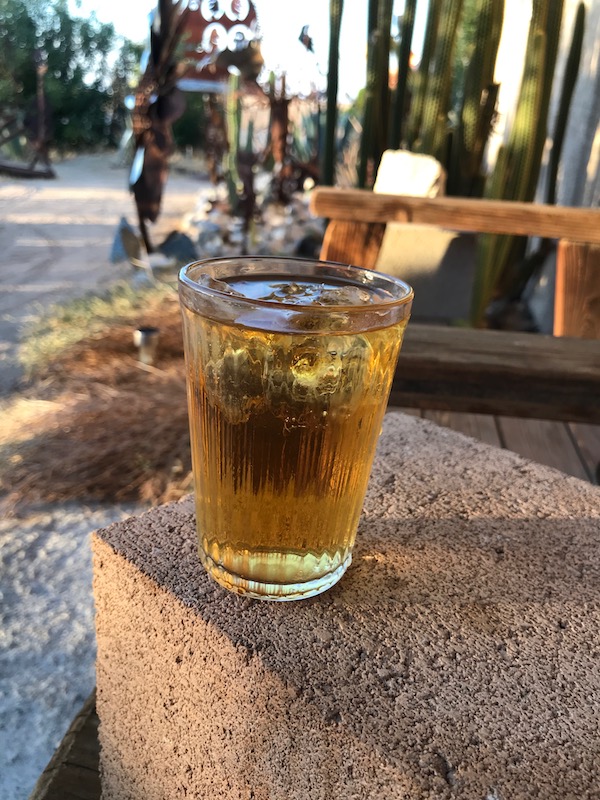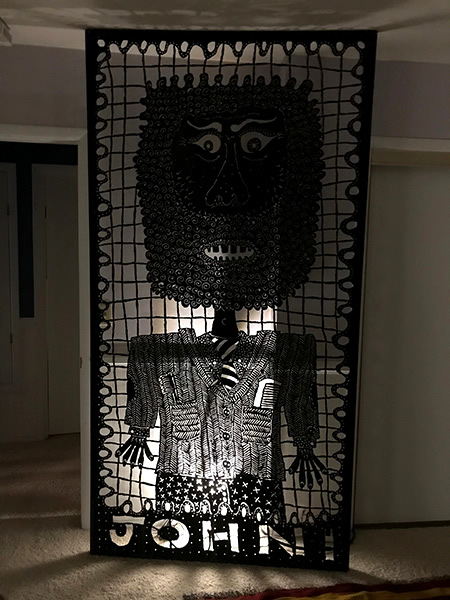 Old friend and neighbor John Abduljaami
A very, very fine artist no longer living on this planet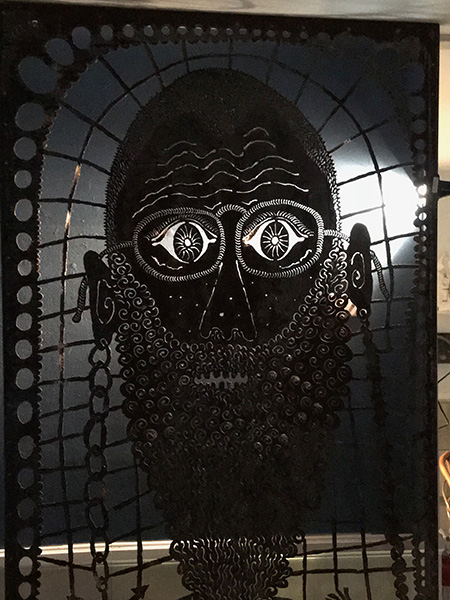 Me rendered in flame cut steel 20 years ago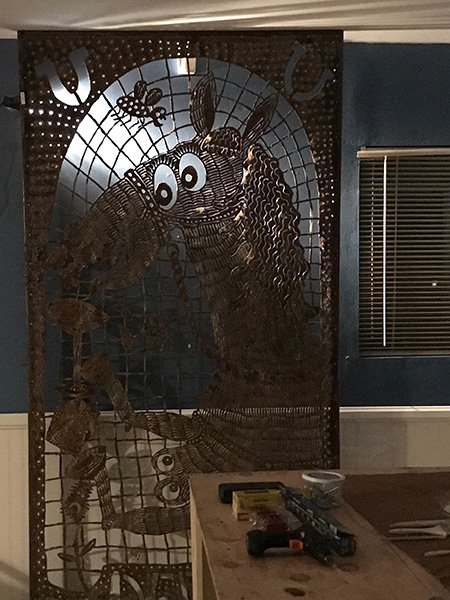 Debby the horse in my studio/livingroom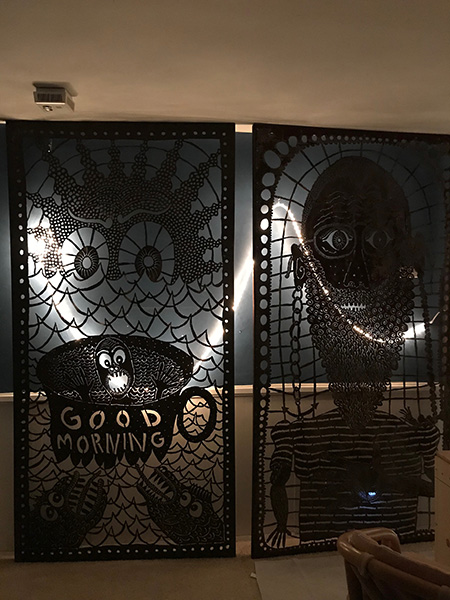 Steel screens from the late nineteen nineties
Flame cut steel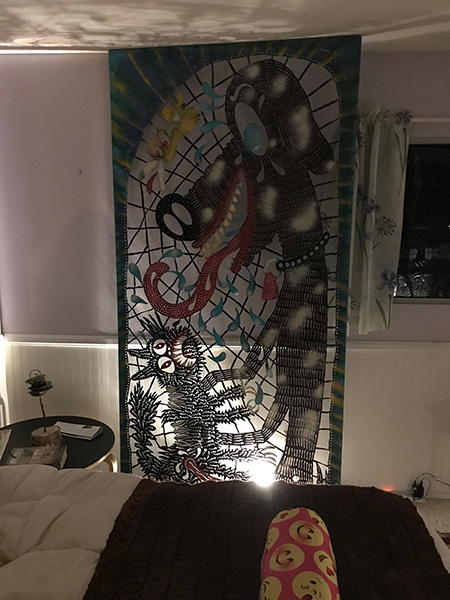 The Peaceable Kingdom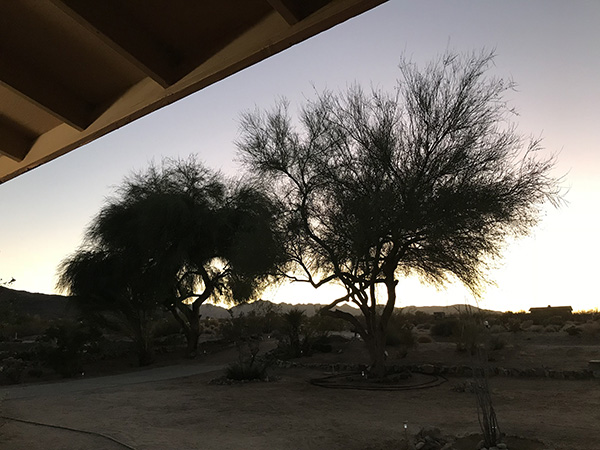 The Bird Trees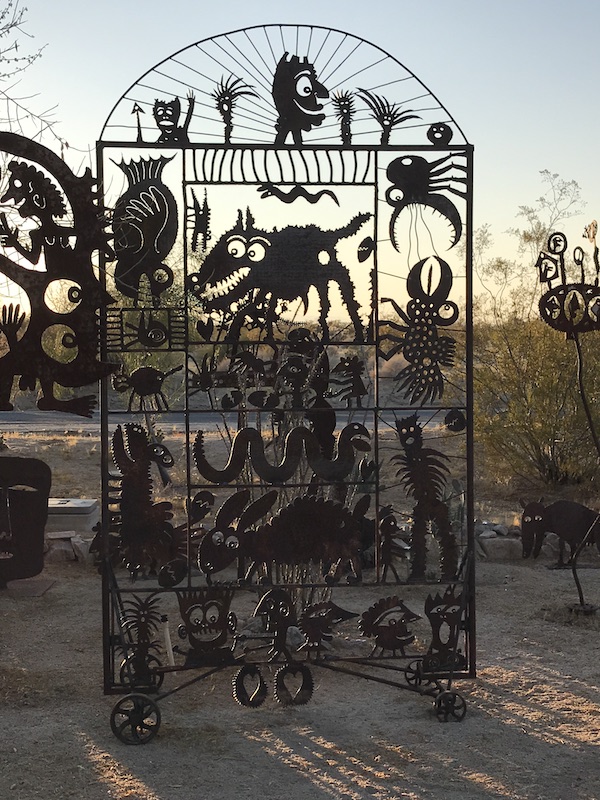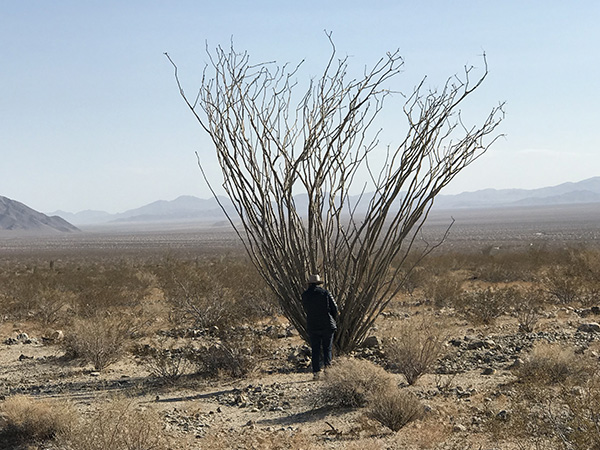 Lonesome Ocotillo on the Sonoran Desert side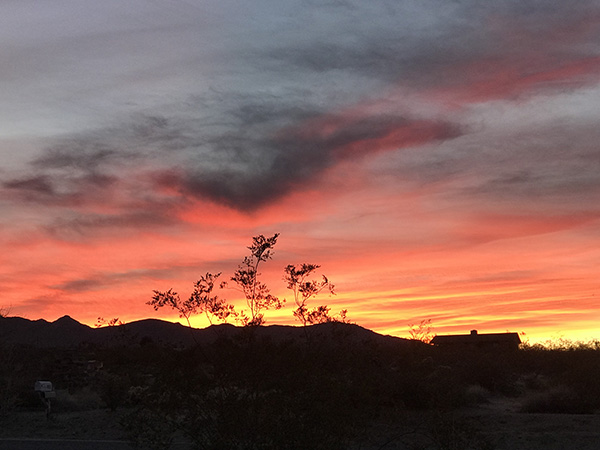 With considerably qualified affection this place is
known to the U.S. Marine Corps as 29 Stumps...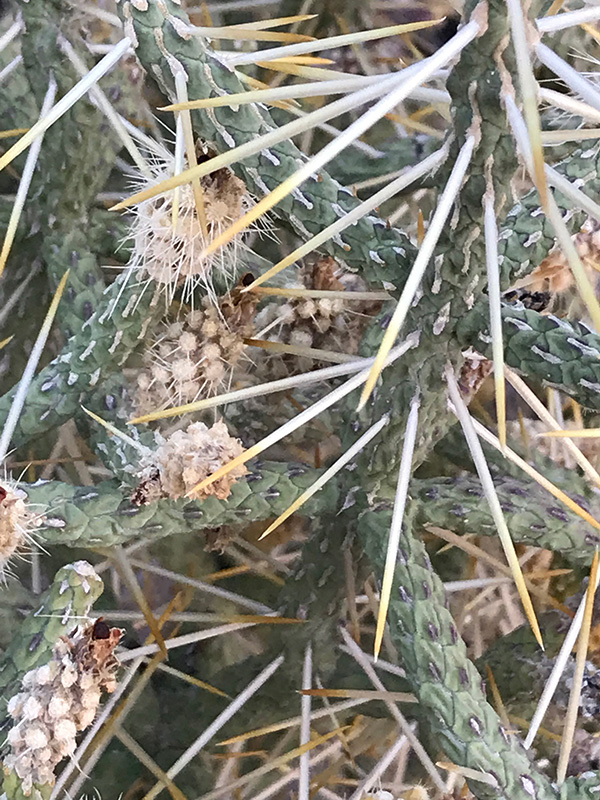 The plants here will attack you with fishhook spears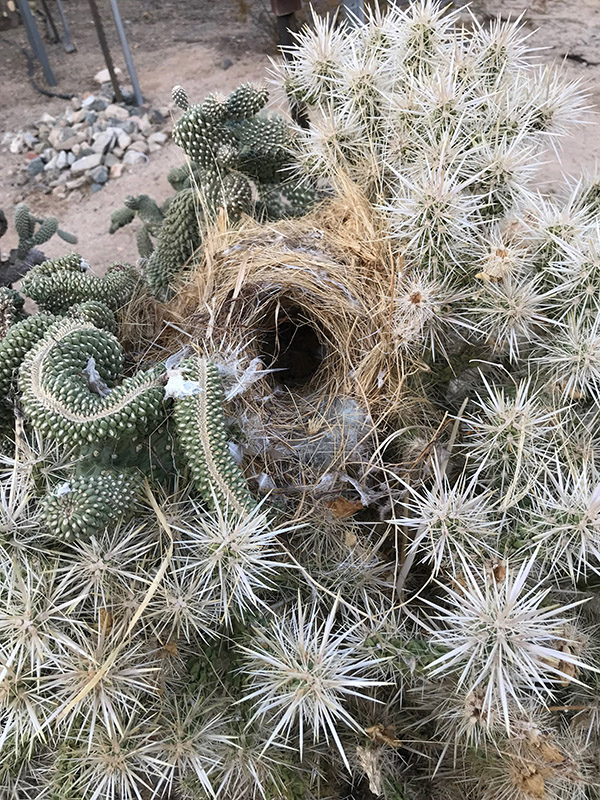 On the other hand, extreme adversity can make a very
safe and happy home... for some. Cactus Wren nest in
a very healthy Cholla (sticker Bush) cactus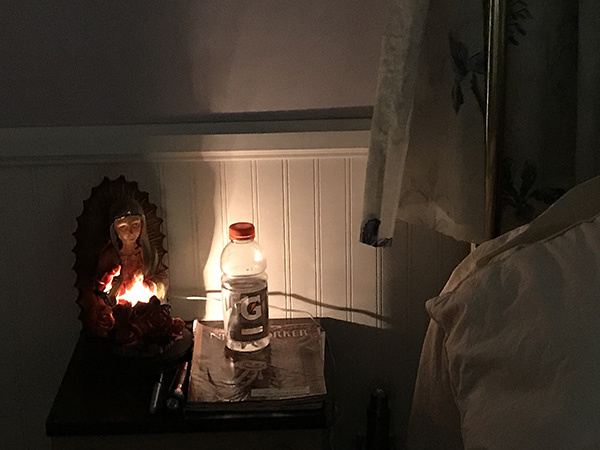 With that, I bid you for now a
a very peaceful goodnight, Gracie.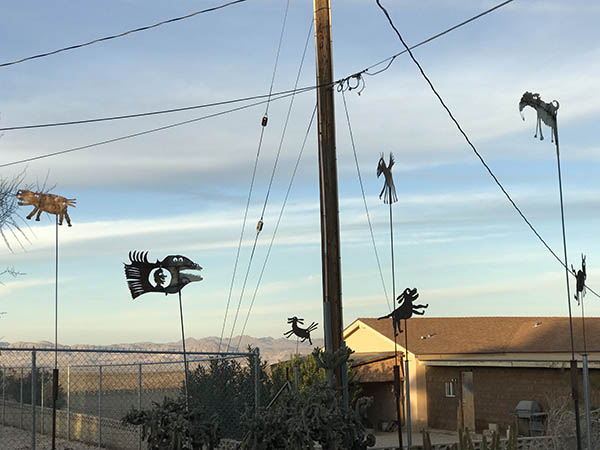 Oh, my, this again! January of 2018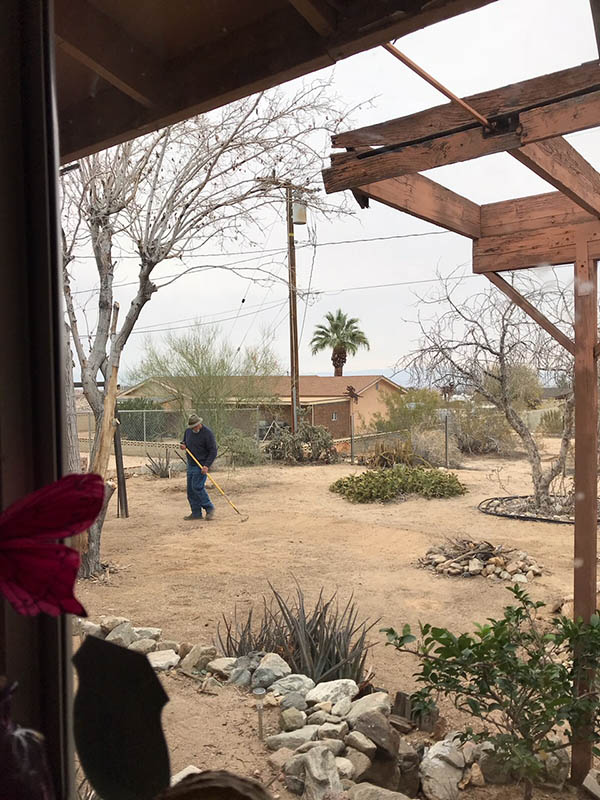 Fun rakin' sand in the back forty and...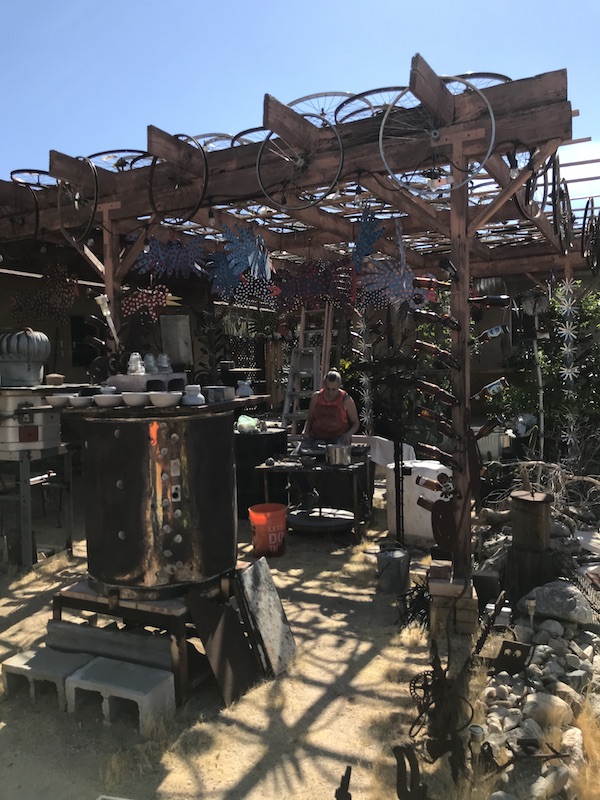 Now in 2020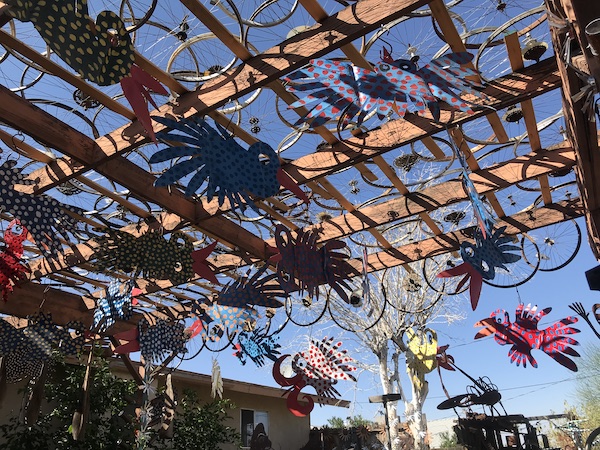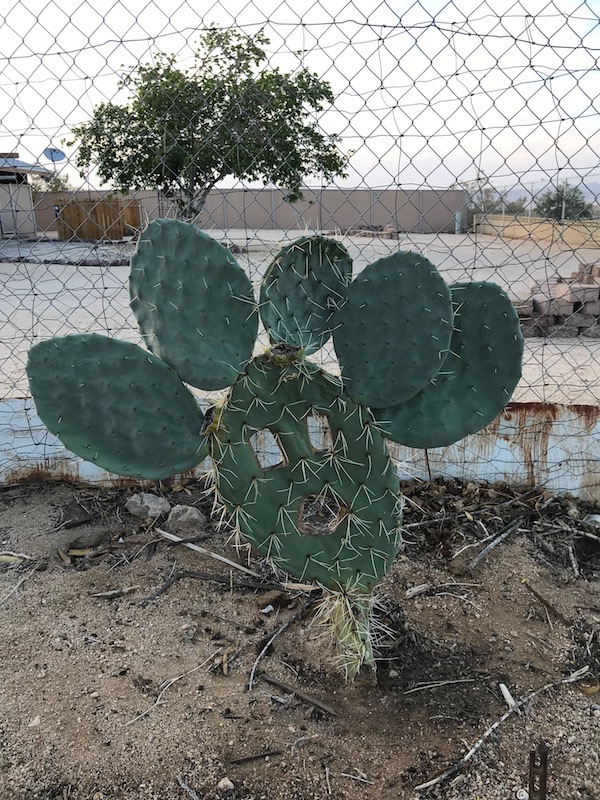 Stuff Grows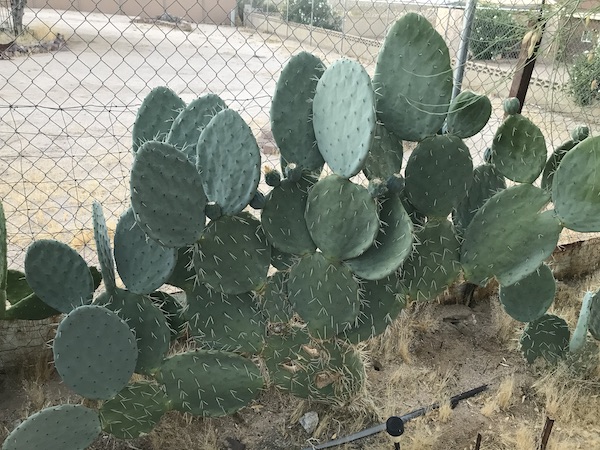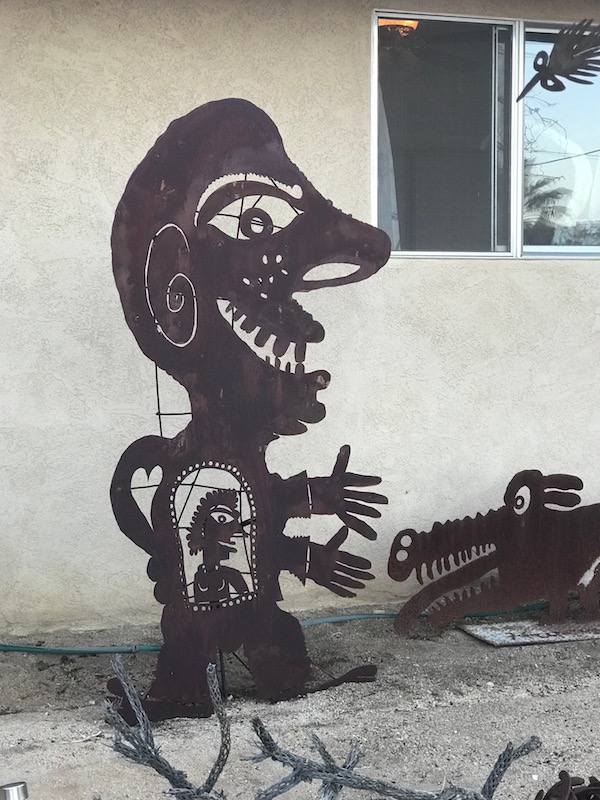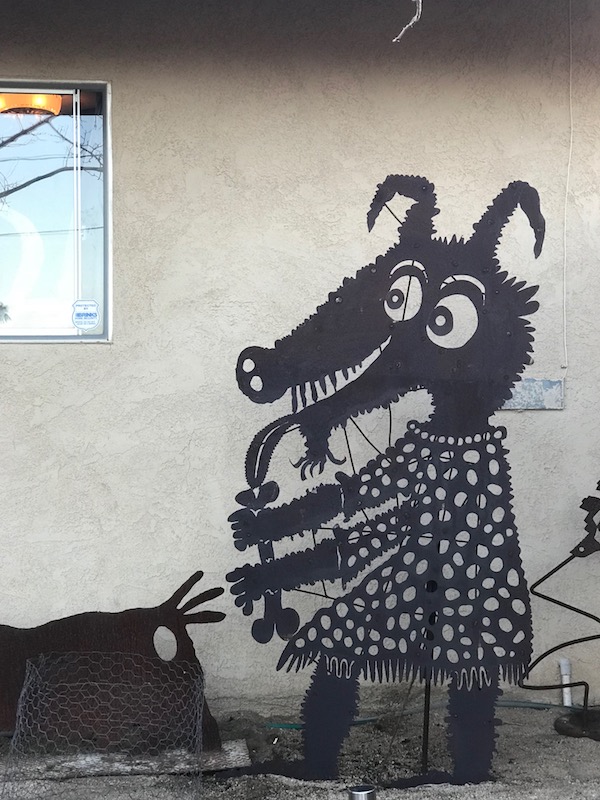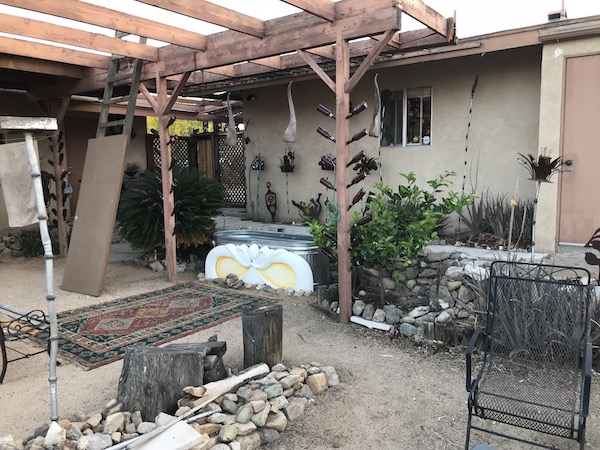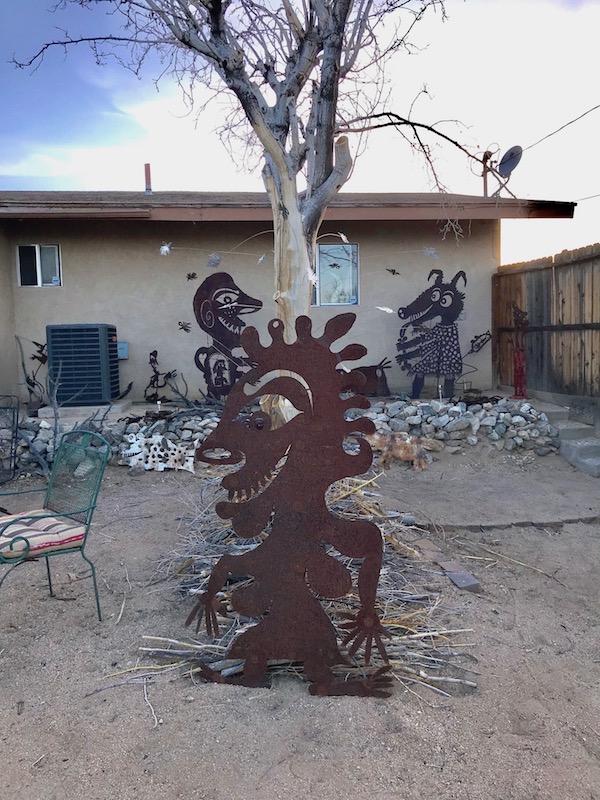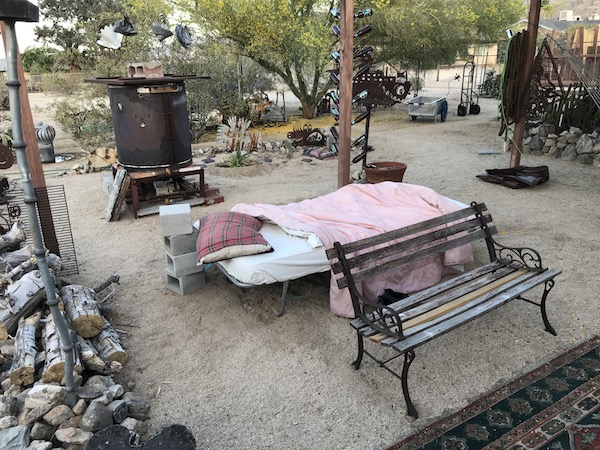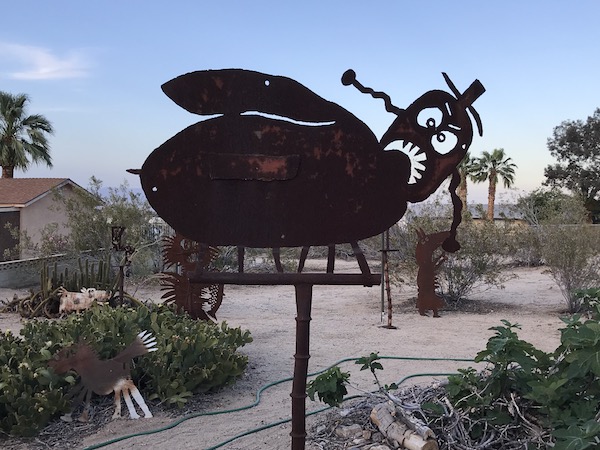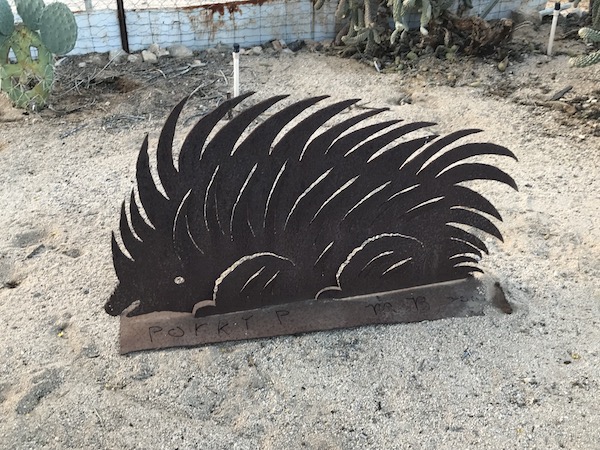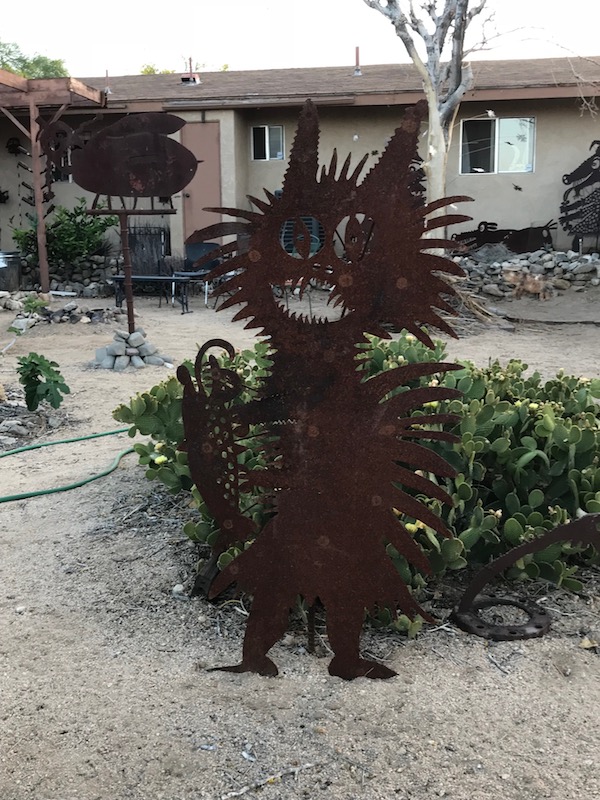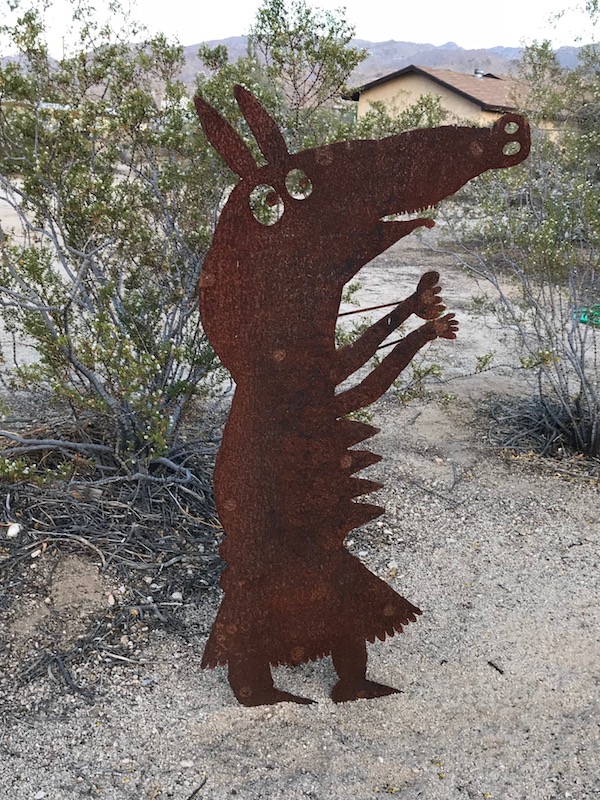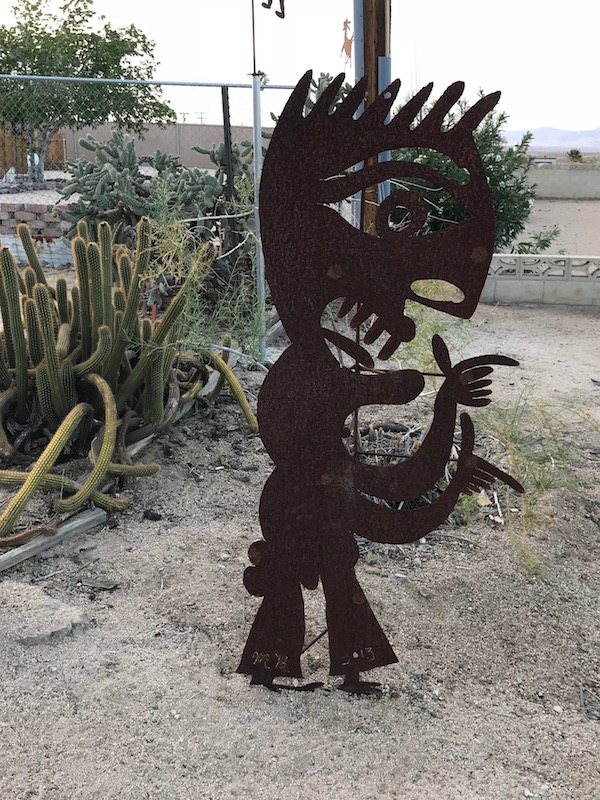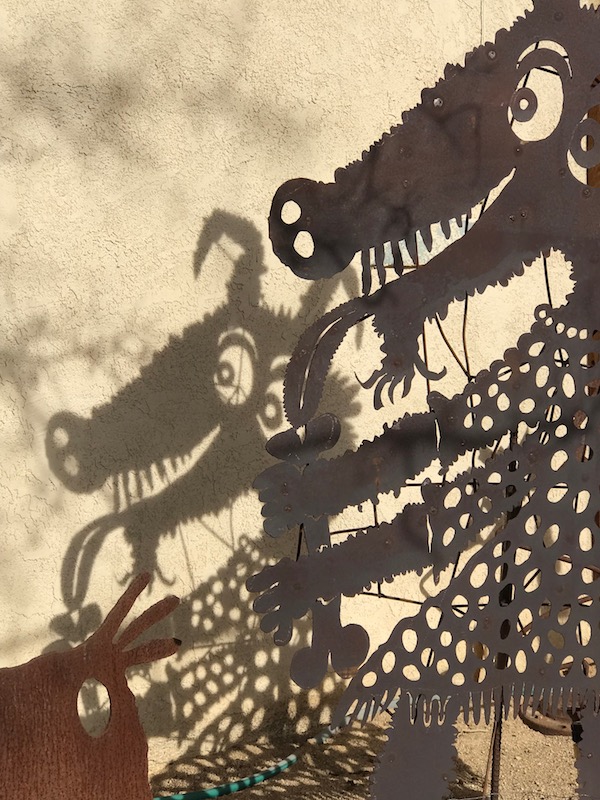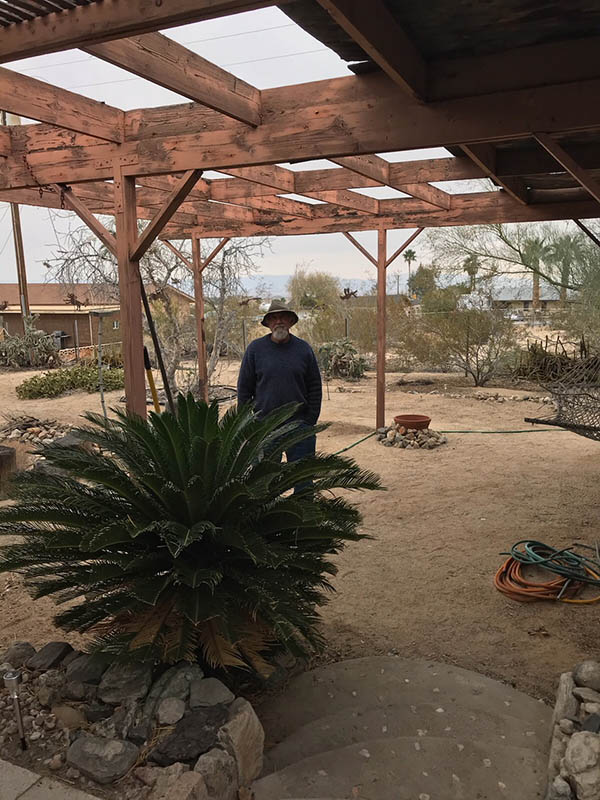 Stuff Grows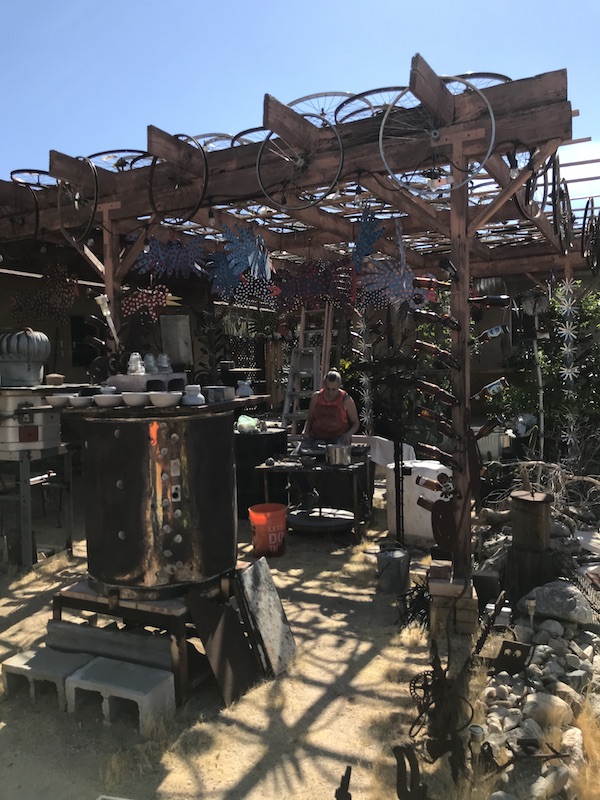 Home owner Mark surveying his rescued plants
while waiting for the tide to come back in... someday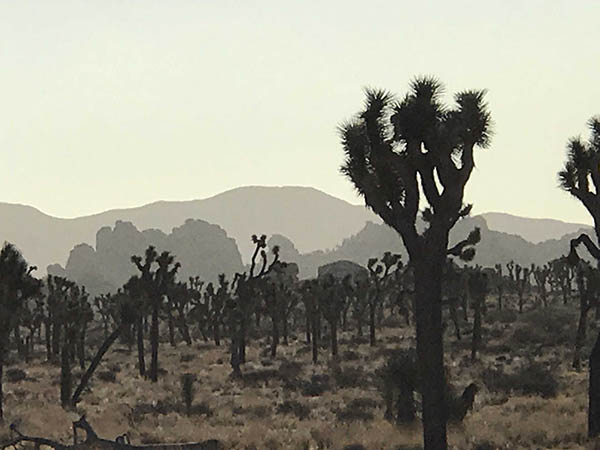 Early morning in winter up in the park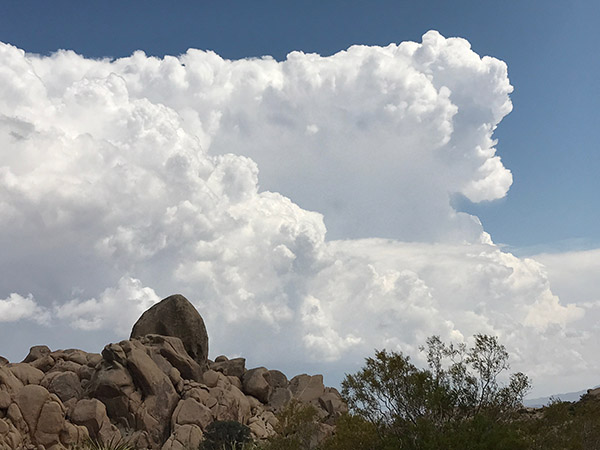 Somewhere out in Arizona it is weather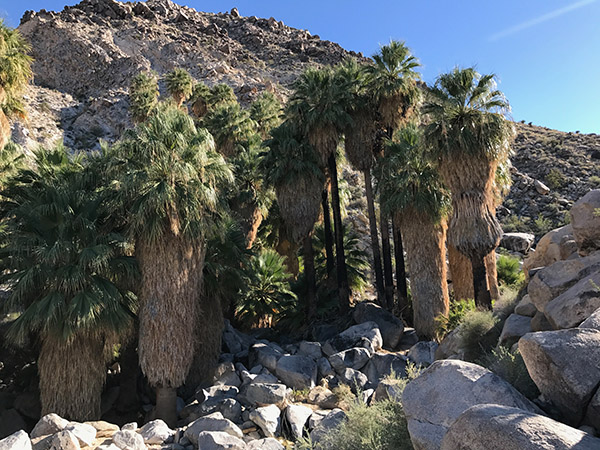 An oasis out beyond the end of my road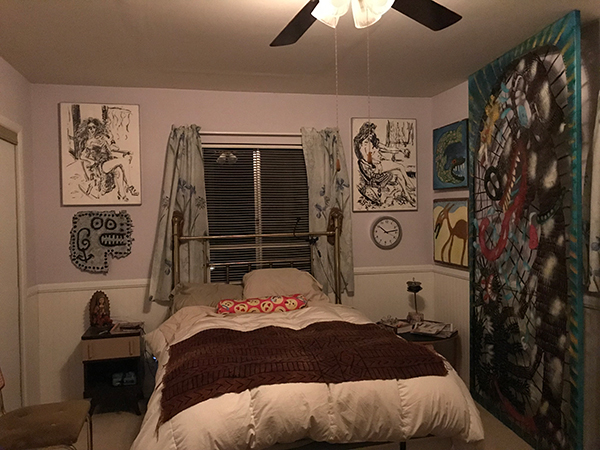 And a safe harbor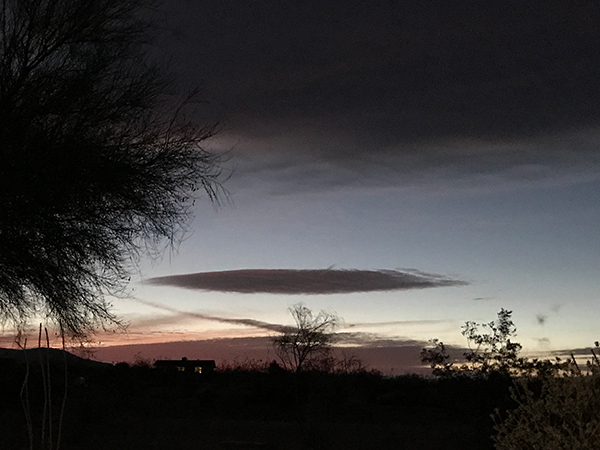 From ominous desert weather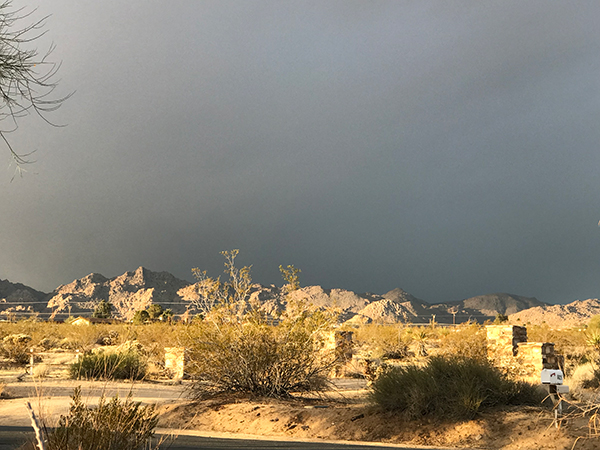 Early morning in winter up in Joshua Tree National Park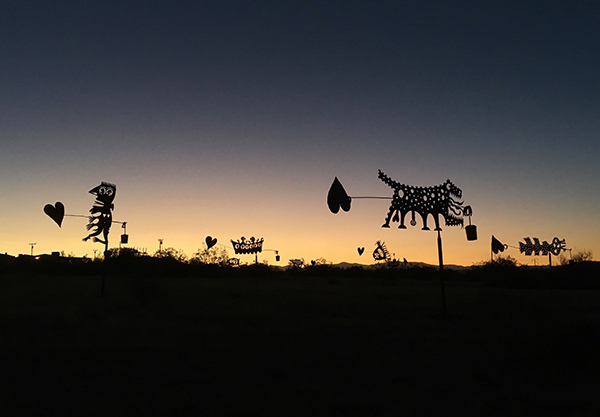 And equally ominous desert spirits